Chiropractic FAQ
Dr. Moore's dedication to patient understanding is one of the special qualities that sets us apart among other Aurora chiropractors. Our patients appreciate that we explain everything in advance! Please feel free to email us or call our Aurora chiropractic office at (905) 727-1817 if you have any questions or concerns.
Do I need a referral from my medical doctor to see Dr. Moore?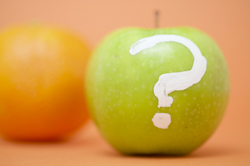 No. In the Province of Ontario Chiropractors are considered primary health care providers. As a result of this, you are able to directly attend this office. Some extended health care providers may require a medical doctors note for services to be covered. If you require assistance in this regard speak with Dr. Moore and he may be able to assist you.
What does the initial visit cost?
This really depends on what Dr. Moore feels is necessary to fully be able to determine the exact cause of your present condition. In this regard, the cost may vary from $150.00 to $300.00 depending on what diagnostic testing is required.
What does a care program cost and will it be covered by my extended health care?
Care programs are tailored to each individual patient therefore the costing can vary depending on the amount of care required. Prior to beginning care Dr. Moore or one of the office staff will completely go through your care options with you and you can decide on the amount of care you desire.
How can I use my extended health care benefits?
It's actually very easy! The front desk can prepare a statement of your account for the dates you request. From there your insurance company will have a one page claim form that you fill out and mail in with the account statement from the office. Most companies reimburse you within a few weeks of receiving your claim.
Can I call the office and get an appointment to be adjusted right away? I am in a lot of pain!!
Dr. Moore understands that many patients call the office initially when the pain gets so intense they can't stand it anymore. We encourage patients to call and see what is available. Dr. Moore is often scheduled for that day but we can usually schedule patients within 24 hours. Please also remember that the College of Chiropractors of Ontario mandates that he perform an exam and fully understand your case history prior to beginning care so an initial consultation and examination is required.
Why does Dr. Moore prefer to take new patients only in the middle of the day?
The office is designed to run efficiently with short visit (regular adjustment) hours and long visits (new patients, report of findings) hours. If long visits are placed in short visit times it creates hardship and delays for everyone. To respect everyone's time, we ask that new patients book two times during long visit times for their initial consult and report.
Call Moore Chiropractic Group for an appointment, we look forward to serving you!
---
Chiropractic FAQs at Moore Chiropractic Group | (905) 727-1817